︎︎︎ Back to reference
Exhibits 06:
Artificial Mimicry

by 劉大中 Tachung Liu
當聞到潮濕的味道,就感知雨即將降下。當看見窗外樹林的晃動,亦得知風的到來。此種預判現象並非要具備完整的感官體驗才能夠得知其結果,似乎將特定感官去除、抽離,身體的直覺亦能通過其他感官遞補來感受那未經真實觸碰的狀態,一切看似微乎其微的現象,卻耐人尋味。

When you smell the damp smell, you can feel that the rain is about to fall. When I saw the shaking of the woods outside the window, I also knew that the wind was coming. This kind of pre-judgment phenomenon does not require a complete sensory experience to know the result. It seems that the specific senses are removed and separated, and the body's intuition can also be supplemented by other senses to feel the state that has not been touched by the real. It seems a trivial phenomenon, but it is intriguing.

---
Sway


運用機械原理使靜態氣球泡泡產生自然擺幅,猶如展場空間中穿梭著一道微風,讓一切裝置不停的擺動。空間中以20組氣球裝置進行擺盪,透過程式控制每個之間擺盪方向與時間,讓風的動態方向與力道可以視覺化,進而以視覺感受風的存在。

Using mechanical principles to make static balloon bubbles swing naturally, just like a breeze passing through the exhibition space, making all the devices swing continuously. In the space, 20 sets of balloon devices are used to swing, and the direction and time of each swing are controlled through the program, so that the dynamic direction and force of the wind can be visualized, and then the existence of the wind can be visually felt.

---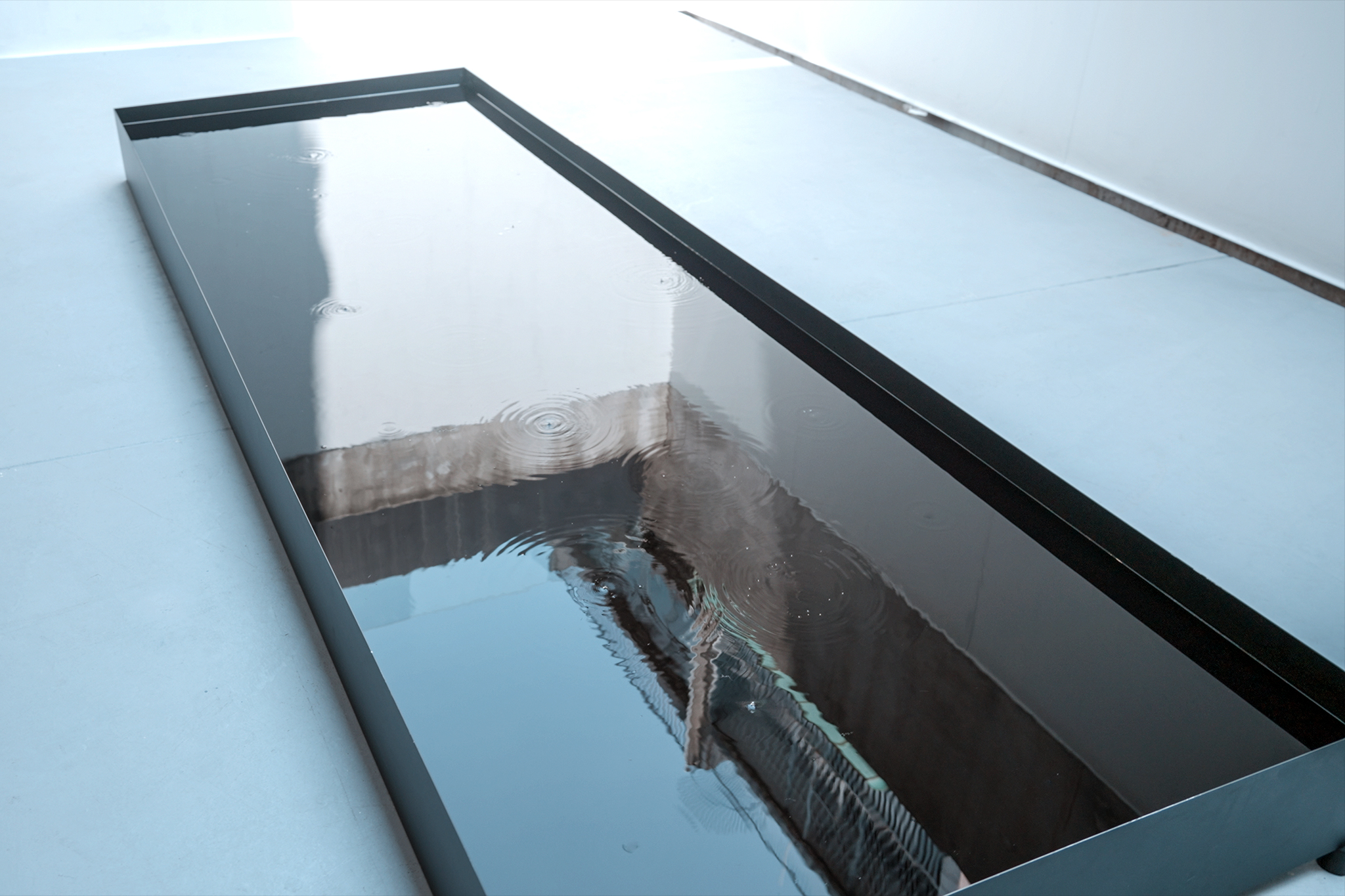 Drops


關於下雨的裝置,一個裝滿水的盒子,透過盒子下方的一些低頻震動結構在不同地方進行震盪,讓水面產生漣漪,就會猶如室外正在開始下起毛毛雨的視覺狀態。

A device about rain, a box filled with water, tap the bottom of different places through some mechanical structures below the box, so that the water surface ripples, it will be like a visual state of drizzling outside.

---
創作日誌 Working Diary

Artificial Mimicry


創作者:劉大中
Artist: Ta Chung Liu
---
More Exhibits
更多展出作品